Significance of educational investment in Ethiopa and Sudan

Since the beginning of the civil war many Southern Sudanese took the hardship
and risk to make their way across the border in order to seek education in the
Ethiopian and Kenyan refugee camps. Although education is available in the camps,
it is largely limited to high school studies and the majority of graduates have no
vision for further education upon completion of their degrees. Hence, many young
high school graduates simply sit idle in the refugee camps, while the educational
level in Sudan urgently needs upgrading.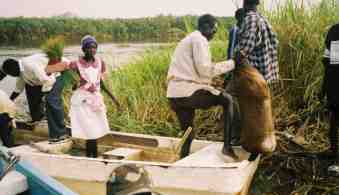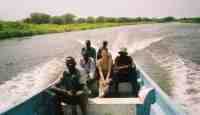 Investment in education of Southern Sudanese is therefore one of the main
pillars on which the reconstruction of the South needs to be based. Therefore,
the graduates of the Studienwerk Sudan e.V. will engage themselves in civil
society activities in the Sudan or in the similarly marginalized Ethio-Sudanese
borderland Gambella region in Ethiopia. Gambella region, where two large refugee
camps for Southern Sudanese are directly affected by the war, belongs to the
most marginalized regions of Ethiopia. The ethnic groups living in Gambella are also
living on the Southern Sudanese side of the border where the scholars come from.